Enjoy Ultimate Comfort And Privacy In A Vacation Rental
on January 24, 2017
No Comments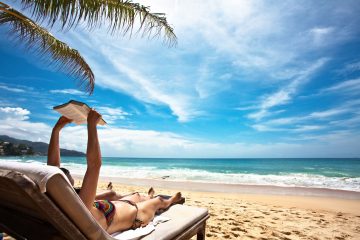 When you are planning out your vacation, one of the biggest questions you will need to resolve is where you will stay. Nearly every travel destination has a lot of lodging choices to offer, from inns and hotels, to bed and breakfasts and vacation rentals. Each type of lodging has its own benefits and drawbacks, so it is important to consider everything carefully. In many cases, the best option for you and whoever you are traveling with will be a vacation rental. Here are some reasons why:
Privacy
If you want to have your own space during a vacation, then getting a vacation rental cottage or condo is the best choice for you. It will be like having a home away from home. When you come back after a long and exciting day, you can simply sit and relax. It is also nice to have your own private space if you and your sweetheart are honeymooning or going on a romantic getaway.
Freedom
In a vacation rental, you have the freedom to make all the choices that are most agreeable and convenient to you. For example, instead of going out somewhere to eat every night of your vacation, you may want to take a night to stay in and cook your own dinner in the kitchen of the rental condo or cottage. Having a kitchen also means that all the meals are up to you, which is convenient if you or someone you are traveling with has special dietary needs. You can eat whatever you want, whenever is convenient for you.
Space
While most lodgings just provide you with a bedroom with a bathroom and maybe a kitchenette and sitting area, a vacation rental gives you your own spacious suite. This is especially helpful if you are going on a family vacation and your family needs plenty of room.