Booking Cabin Rentals in Branson, MO Is the Right Choice—Here's Why
on May 6, 2022
No Comments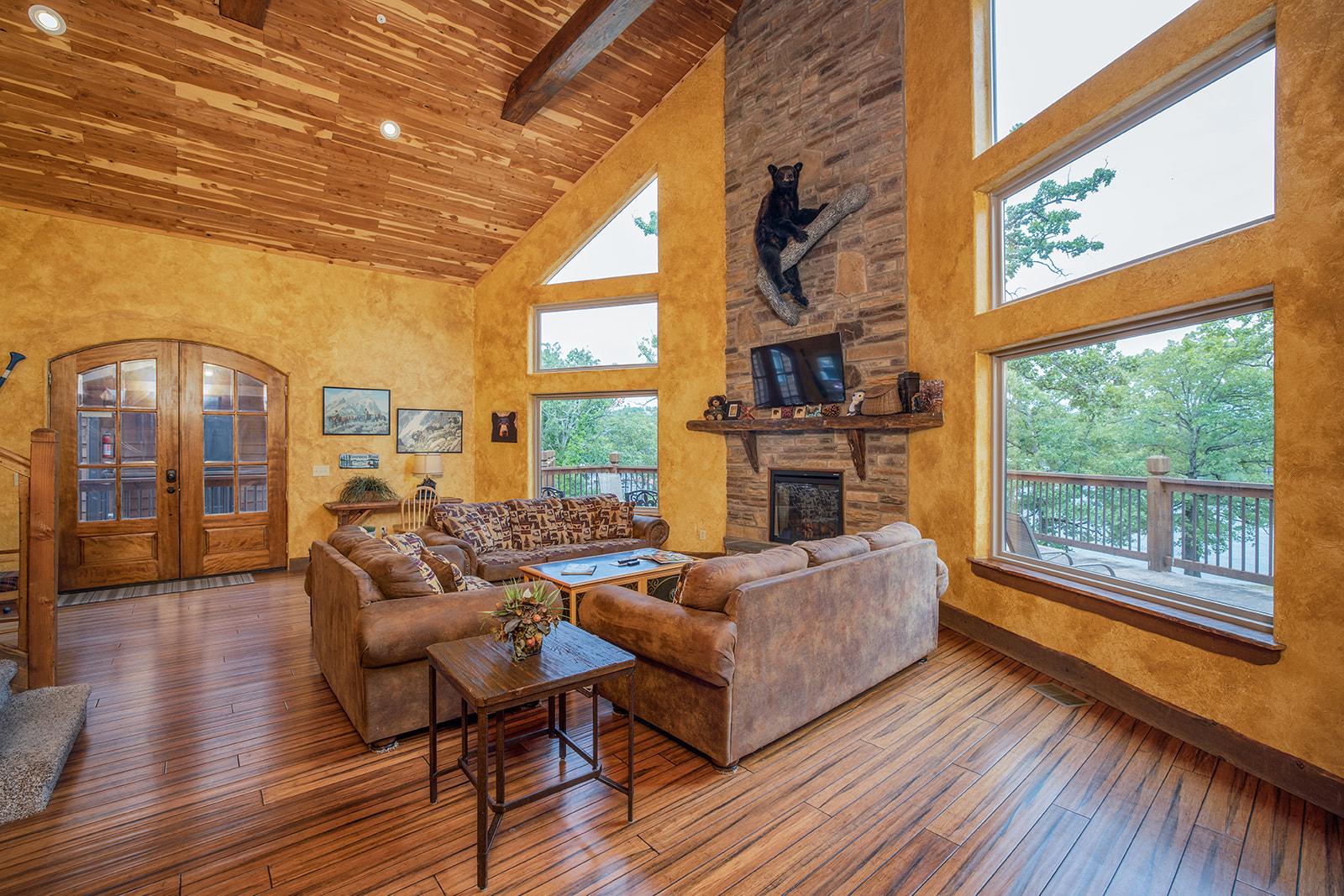 Those who book hotels for vacation know very well that hotels are not always the most comfortable, let alone the cheapest, lodging option. If you want peace and quiet while connecting with nature, you will want something detached and surrounded by vegetation—like a rental home or a cabin. Fortunately, you'll find some of the best cabin rentals in Branson, MO if you are headed to the Ozark Mountains. Here are some of the reasons why you should consider renting a cabin for your next vacation.
Cabin rentals in Branson, MO are often far away from each other
Lodging providers in Branson take their guests' privacy seriously. They understand that peace and quiet is a significant part of the vacation experience. Unlike in a hotel setting, you can barely hear your neighbors talking or playing music. If you live in the city and you are trying to take a break from all the hustle and bustle, then a Branson vacation rental home or cabin is the perfect lodging option.
A Branson vacation home rental is literally a home away from home
While most hotels are designed to look as different from your own home as possible, cabin and home rentals are designed to look and feel as comfortable as your own home. This means the Branson vacation home rental you will get most likely has the same amenities and furniture you own. For most vacationers, that's important because it allows them to relax and feel at ease with their surroundings. You also get to have a bigger kitchen and dining area, so you can prepare all your desired meals fast and easy.
Your closest neighbor is Mother Nature herself
Going on a vacation is one way for people, especially town folks, to reconnect with nature. Breathing in fresh air directly from the source and feeding your eyes with magnificent sceneries is a rejuvenating experience. What better way to make the most out of Mother Nature's offerings than to rent a cabin, which is nestled within the forest or at least a stone's throw away from the woods. That is something you won't experience if you prefer a different type of lodging for your vacation.
Businesses have picked up on the trend for a while
Branson is a well-known travel destination, so you can expect a lot of restaurants, entertainment centers, and theme parts littered across the city. But you'll also notice that many of them are getting closer and closer to the heart of the mountain, and that's because they now recognize the fact that most holidaymakers prefer lodging farther away from the city center. This means that even if you choose a rather remote location for your cabin, you can still access all the basic establishments without a hitch.
Enjoy Your Getaway in a Branson vacation rental home
It pays to be well-informed before going on a long trip. Knowing the benefits of booking a cabin near the lake instead of lodging in the middle of the city allows you to fully enjoy your vacation. Just make sure to plan properly and bring all the stuff you need, including first aid and communication kits. Call Branson Regal at 1.417.203.0402 now and book direct for the best lakefront Branson cabin rentals, luxury condos, and private homes!