4 Reasons to Vacation with Myrtle Beach Luxury Condo Rentals
on June 15, 2016
No Comments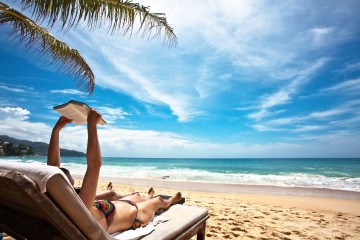 If you are looking for an amazing place to vacation with family or friends, Myrtle Beach has just about everything you could ever want in a tourist location. From golf courses and beaches to shopping and restaurants, you will certainly never be bored while staying at Myrtle Beach luxury condo rentals.
To give you an even better idea of why Myrtle Beach is a great place for a vacation, here are some reasons that you should make it your next vacation destination:
The Golf
Myrtle Beach has long been known as one of the biggest golf tourist locations in the world. Not only does it have over 100 full golf courses, but it also has dozens more miniature golf courses that allow them to cater to any type of tourist. With the volume and quality of golf courses that the city has to offer, vacationing at Myrtle Beach luxury condo rentals is a no-brainer for any avid golf fan.
The Beaches
The beaches in Myrtle Beach are also beloved by many tourists throughout the world. Vacationers are able to swim almost year round, although it can be a little cold in the winter months. Another great thing about the beaches is that they are generally very clean. There is also the opportunity to surf during the summer and fall seasons, although this is not a major attraction for most vacationers.
Plenty to Do
Overall, there are tons of different activities that you can do while vacationing with Myrtle Beach luxury condo rentals. If you are a NASCAR fan, you could participate in the NASCAR Racing Experience, which is located at the Myrtle Beach Speedway. There is also the opportunity for visiting the Family Kingdom Amusement Park or one of many water parks in the area.
If you are an avid shopper, there is plenty of great shopping in the area. Not only is there Broadway at the Beach, which features dozens of stores and restaurants, but there are also a large number of local stores throughout the area where you can get your souvenirs and other memorabilia.
Restaurants
Yet another reason that staying at Myrtle Beach is such a good idea is because of the many great restaurants that are available throughout the area. There are a ton of local restaurants where you enjoy everything from high end seafood to classic burgers.
Dick's Last Resort, Hamburger Joe's, Barefoot Landing, and Hot Fish Club are just some of the many great options that are available to you. There are also plenty of chain restaurants in the area if you prefer to play it safe and stick with what you are familiar with.