4 Tips to Help Make Your Wine Tasting Tour Even Better
on November 16, 2015
No Comments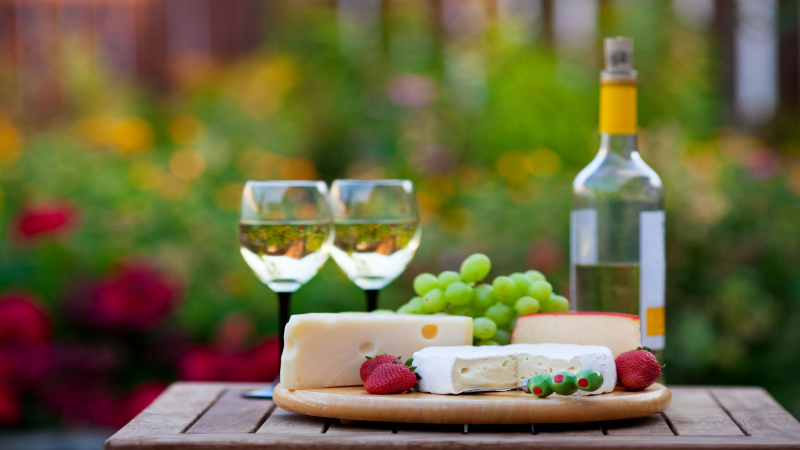 There's already plenty to love about a Traverse City wine tasting tour. With a plethora of vineyards and gorgeous scenery to enjoy, the wine won't be the only thing you'll savor. Even if you're not a wine connoisseur, or if you aren't too familiar with wine tours, there are still plenty of ways to make the most of your experience. Here are four ways to make sure that you take advantage of all a Traverse City wine tasting tour has to offer.
1. Take Your Time
It's likely that you'll be treated to some lovely scenery on your travels during a Traverse City wine tasting, especially when it comes to wineries on the Leelanau Peninsula, so take your time to enjoy it! There's no reason to rush your way through a wine tour. Take the time to relax, enjoy your tasting, and perhaps chat with the locals or guides.
2. Mind Your Sense of Smell and Taste
Before a wine tour, you'll want to avoid wearing heavy perfumes or other scents, so as not to affect your palate. Your sense of smell is closely related to your sense of taste, and you don't want to spoil the experience for others around you, either. The same goes for smoking, or for chewing gum or sucking on candy before your tasting – you're likely to ruin the flavor of the wine.
3. Learn Something New
Part of the experience of a wine tasting tour is learning more about the history of the wine, its production, and the type of work, love, and dedication that goes into creating it. Take some time to chat with the wine makers about your favorite wines, and be sure to voice your appreciation. You might be surprised at what you learn.
4. Bring A Picnic
Bringing along some light snacks or a light meal to enjoy in between tastings is a great way to enjoy the scenery with your friends or partner, in addition to keeping some of the effects of the alcohol at bay. If you don't have time for a full picnic, at least bring some snacks to nosh on during your tour. Or, you might want to purchase something to eat from another local store or vendor to show more support for the area during your wine tour.
No matter how you choose to embark upon your journey, you can bet that your Traverse City wine tasting tour will be a memorable one. If you're ready to start planning your tour, Traverse City Wine and Beer Tours is a great place to begin your research. Don't forget to stay safe and drink responsibly, and remember that there's no wrong way to go about enjoying your wine tour!