Architecture and other Beautiful Sights on this Chicago Boat Cruise
on June 16, 2021
No Comments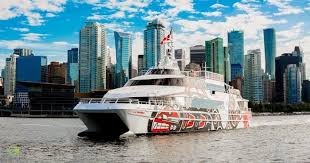 Now that the weather has turned very nice, and pandemic bans and restrictions are being lifted in many areas and venues, it's a terrific time to get downtown and see the beautiful sights of Chicago. And one unique and thrilling way to do this is to take a Chicago river cruise.
Those who love architecture and want to see more of what fabulous structures Chicago has to offer can get just what they're looking for in a best Chicago river cruise.
The best Chicago river cruise that focuses on architecture has been ranked Chicago's #1 boat tour by TripAdvisor, the only cruise that is partnered with the Chicago Architecture Center.
Highly trained docents (guides) who are volunteers enthusiastically bring guests a compelling narrative relating to Chicago's architectural styles. They will also "paint a picture" of the legendary figures who designed and built Chicago.
This cruise, which takes 90 minutes, has a snack bar and a full-service bar, so refreshments are plentiful for guests of all ages. This boat features both indoor and outdoor seating, so inclement weather that may roll in during the tour will not be cause for concern. For an additional small fee, tour guests can upgrade their ticket to get admission to the Chicago Architecture Center within seven days of the boat tour.
This tour, beautiful by daylight, is equally spectacular at night when the evening cruise takes place. Architecture in Chicago can take on a real unique look as the setting sun makes way for sparkling city lights.
Chicago's First Lady hosts these architectural city boat tours. For more information about the best Chicago river cruise, visit their website today.