Online Yoga Classes with Breathtaking Views from the 360 Building in Chicago
on June 20, 2020
No Comments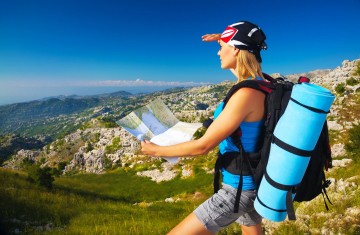 Beginning early May, Chicago's only yoga class conducted on a 94th floor has returned as an online-only version. From 1,000 feet up at the 360 Chicago building, Sky Yoga instructors, Britta Eumann and Ashley Christensen will hold hour-long sessions via Facebook Live.
On Tuesday of every week, viewers will have the opportunity to take in the fantastic view of the Chicago waterline and metropolitan area from the Observation Deck at 360 CHICAGO while following along from the comfort of home. The sessions are free, and if viewers can't be present during live presentations, they can find recordings on YouTube in Full HD.
Different Sessions Each Week
Instructors at Sky Yoga in Chicago vary session-types every week.
To get active when feeling a little tired, Ashley Christensen, who earned her Costa Mesa, California, YogaWorks 200-hour teaching certificate in 2012, conducts a 50-minute class in low-level flow yoga. On an alternate week, Ashley also leads a class designed to get the blood moving by starting slow and elevating intensity before finishing with stretching and a resting pose, or savasana.
To wind down and relax after a long or difficult day, Britta Eumann, a Yoga Alliance-registered teacher with more than 1,000 hours of teaching-time, leads a sunset-view session with gentle and soothing restorative yoga. To keep the week moving, Britta presents another low-key and slow-flowing class designed to recoup energy.
Online Sky Yoga in Chicago with Panoramic Backdrop
No registration is required to attend, and classes are entirely free of charge. Viewers don't have to worry about dress code as the instructor is the only one on camera. And since it's YouTube, don't forget to leave feedback in the comments and subscribe to the channel to keep the classes coming. To reach 360 Sky Yoga, call or visit and learn about upcoming sessions.