Helpful Advice for First-Time Visitors Booking Branson, MO Hotels
on January 9, 2018
No Comments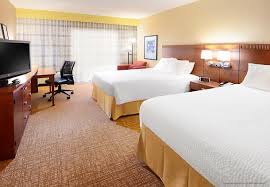 Country music fans, people who love the great outdoors, and people who just enjoy sightseeing and participating in activities will definitely want to consider taking a trip over to Branson, Missouri. This is a fantastic place for the whole family, and can also be a wonderful couple's getaway.
There are so many things to see and do in Branson, MO, that any time of year can be busy and a challenge to book a last-minute hotel. If you haven't been here before, it is highly recommended that you plan to book a few weeks to months in advance, particularly if you are going during the peak summer and winter holiday season.
Package Deals
One of the smartest ways to book hotels in the area is to book a package. This will include a specific number of days and nights as well as a number of local attractions. This all-inclusive pricing is often considerably lower than booking the accommodation separately and then trying to get tickets for events once you arrive.
Different packages will include various themes or events. Most will include some shows and music events combined with tickets to the theme parks and other events that may be featured during the dates of the trip.
Book Close to Major Attractions
While you may choose a package with hotels that includes things to do and see, staying close to restaurants, shopping, and general sightseeing opportunities is always a good option.
This will allow you to pick and choose what you want to do without having to spend a lot of money and time on transportation back and forth from the hotel. Top booking sites offering accommodations in Branson, MO will be able to provide information on top locations and must see and do activities when you visit the city.